Duolingo Test Center is a service that administers an adaptive[1] online certification test that can be used to demonstrate language competency to prospective employers or schools. It is currently available for Android, Google Chrome[2] and iOS.[3]
Although currently only available for testing English, Duolingo has expressed plans to add testing for other languages in the future.[4][5]
Motivation
Edit
Test Center provides a way to assess a user's language skill in an affordable, verified, and convenient way. One stated motivation for creating it was the expense and hassle of current language certification options. According to CEO Luis von Ahn[3]:
[The Test Center] was created to give everyone equal access to jobs and educational opportunities. Now anyone can conveniently certify their English skills from home, on their mobile device.
Quick test
Edit
As of September 2015, Duolingo also has a free basic quick test, however, the "test isn't remotely verified by a human"[6].
Scientific studies
Edit
An analysis of the Duolingo test's methodology found that it did not use current industry practices to assess language skill. Particularly, the test does not require candidates to produce passages of written English.[7][8].
Despite that, an independent study found that the test is reliable and correlates with the TOEFL iBT (an English certification test).[1] Similarly, another study[9] indicated that "Duolingo Certificate scores are significantly correlated with IELTS scores (r = 0.834) that were submitted by their applicants". Duolingo and independent researchers also "found that DET scores significantly predict the faculty's decisions to place certain students into academic English support classes" [10]. In addition, according to PIE News, the test center successfully completed a year long pilot with " leading US universities including Yale, Carnegie Mellon and MIT"[11].
Preventing cheating
Edit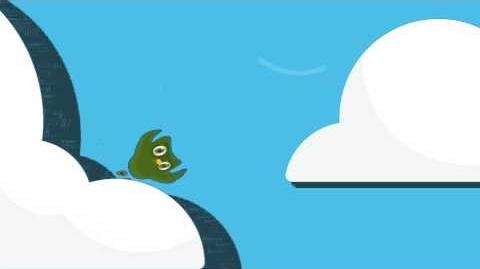 To prevent cheating, audio and video are recorded on the user's device during testing and reviewed by a human proctor[12]. A fee is charged in part to cover the cost of this proctor. These proctors attempt to determine whether users are cheating and classify "infringements" into two categories, major and minor. A major infringement prevents one from doing a test for 24 hours while 5 minor infringements mean that the test is invalidated.[13]
The results of the test range from 0 to 10 depending on the performance of the user.[14] According to Gigaom author Kif Leswing (as of 09 August 2014):[13]
So far, it's been a success: the Android app has been downloaded 157,000 times and 9,000 tests have been completed and scored.
Acceptance
Edit
According to Technasia, in 2016, "12 premier universities in the US will run an experiment to compare Duolingo English tests with those of traditional tests like TOEFL and ESL"[15]. Some of the institutions that have accepted Duolingo's certification include:
As of August 2015 around 100000 certificates have been awarded[16].
References
Edit
↑ 1.0 1.1 Ye, Feifei. "Validity, reliability, and concordance of the Duolingo English Test". May 2014.
↑ 3.0 3.1 "Duolingo Test Center: Affordable and convenient language certification". Retrieved 2014-07-06.
↑ "Duolingo offers language-certification tests via mobile devices". Retrieved 2014-07-22.
↑ "Duolingo launches language certification app". Retrieved 2014-07-24.
↑ http://techcrunch.com/2015/09/09/duolingo-launches-free-quick-test-assesments-partners-with-uber-to-certify-colombian-drivers-english-skills/. Retrieved September 2015 .
↑ http://www.slate.com/articles/technology/technology/2016/04/duolingo_made_language_learning_fun_can_it_do_the_same_for_language_testing.html
↑ The Duolingo English Test. 2015. Language Assessment Quarterly.Volume 12, Issue 3, 2015. Available online: http://www.tandfonline.com/doi/full/10.1080/15434303.2015.1061530. Accessed :2016/05/05.
↑ Michel Bezy and Burr Settles.2015. The Duolingo Certificate of English and East Africa: Preliminary linking results with IELTS and CEFR. https://s3.amazonaws.com/duolingo-papers/reports/DRR-15-01.pdf
↑ The Duolingo English Test and Academic English. https://s3.amazonaws.com/duolingo-papers/reports/DRR-16-01.pdf. Retrieved online on 2016-08-18.
↑ http://thepienews.com/news/duolingo-develops-english-certification/. Retrieved on 2016-08-19.
↑ 13.0 13.1 http://gigaom.com/2014/08/09/i-took-duolingos-standardized-language-test-of-the-future-on-my-phone
↑ 16.0 16.1 http://www.milenio.com/financial_times/ftmercados-Doulingo-Luis_Von_Anh-negocios_0_565743584.html
↑ https://www.extension.harvard.edu/tuition-enrollment/course-registration/english-proficiency-requirement
↑ http://techcrunch.com/2015/09/09/duolingo-launches-free-quick-test-assesments-partners-with-uber-to-certify-colombian-drivers-english-skills/
↑ http://venturebeat.com/2015/09/09/uber-taps-duolingo-to-let-riders-request-english-speaking-drivers-kicking-off-in-colombia/. Retrieved September 2015.
↑ 21.0 21.1 https://testcenter.duolingo.com/. Retrieved September 2015.
Community content is available under
CC-BY-SA
unless otherwise noted.